Having a baby is one thing. But having FOUR of them with the jerk who used you…now that's another. After finally ending her year-long fling with a man she only refers to as Bad Habit, the narcissistic, temperamental Alexandria Stone moves back home to New York to start her dream job. That is, until she discovers she's pregnant, with quadruplets. When a business merger leaves her jobless and penniless, she has no other choice but to move to Atlanta with Bad Habit, a seductive, callous man she despises due to their rocky past. Desperate to have a picture-perfect life, Alex becomes convinced she must make Bad Habit fall in love with her, no matter the cost. Misconceptions is a hilarious and sexy nine-month chronicle of Alexandria's doomed quest for a perfect life.
So this is another review that is really hard for me to write.
Did I enjoy the story? Not at all.

But for some reason, I just couldn't put the book down once I started it.
I have 2 major issues with this book. The first being how annoying Alex's character was. She really got on my nerves with her actions towards "Bad Habit" and how she seemed to act like a spoiled brat throughout the whole book. There were quite a few times I wanted to reach through my kindle and smack her, but I didn't.

The second issue that I had was how we didn't find out what "Bad Habit"'s name was until the ending of the book. I really think that's one of the reasons why I kept reading, just because I had to find out what it was.
The story itself was one that was semi-interesting; it had a ton of drama, a lot of humor and some parts that had me shaking my head in disbelief.
I haven't read anything by this author before this book, but I can say even though I have such strong feelings and thoughts towards this book, I will check out this author in the future to see what she has written for us next. Maybe this book just wasn't a good fit for me personally, that is why I wasn't able to get into it as much as I had hoped.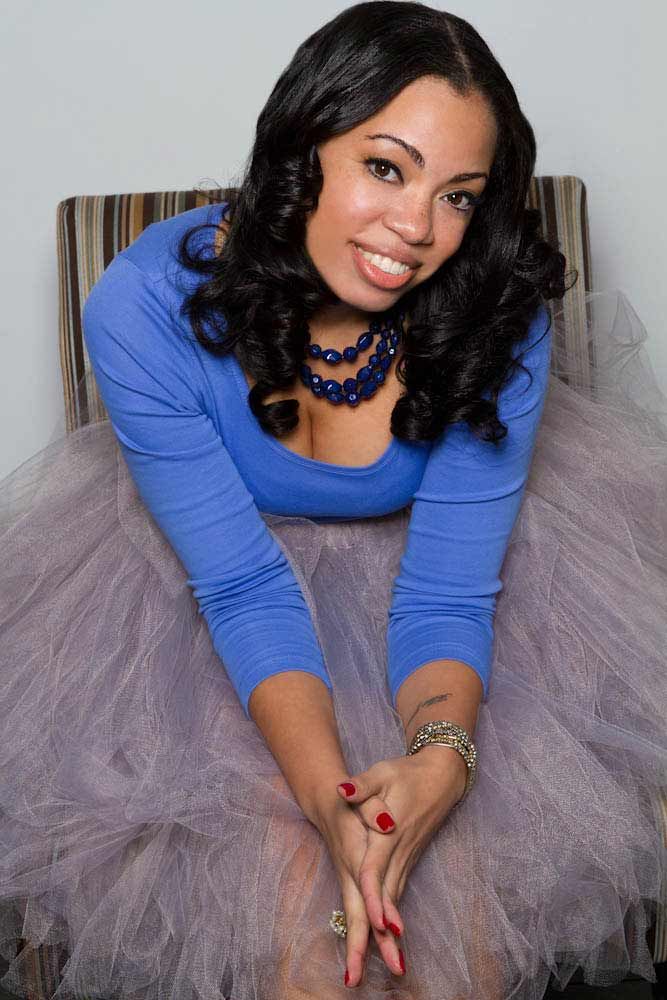 Blu Daniels is a T V professional by day, novelist by night, awkward black girl 24/7. A Howard University graduate and Brooklyn native, she is a lover of naps, cookie dough, beaches and randomly nerdy stuff. She currently resides in BK with her adorable chihuahua, Oscar, working on her next two novels.
Giveaway Signed Book